For more than 30 years, La Casa Builders Inc. in Scottsdale, Arizona, has balanced the rugged beauty of the Sonoran Desert with artistic design and meticulous building practices to create custom homes for clients in Arizona and throughout the Southwest. Start to finish, La Casa Builders does this with Integrity, Honesty and Initiative.
Co-founder Tim Larson, associate partner Matt Haenel and their 13 employees team with home-owners, realtors, architects, engineers and interior designers for this client-centric process. This includes the acquisition of land for a new-build or a renovations, conceptual design and budgets, construction and post-delivery concierge maintenance services.
Tim completed his technical institute general contracting training in 1979 and opened a construction firm in native Minnesota. In 1985, he and his family moved to Arizona where he founded a company specializing in residential custom cabinetry and carpentry –– skills which continue to generate experienced-based guidance for office and onsite employees.
After graduating high school, Haenel began working for La Casa Builders during the summer of 2005. That fall, he entered the Construction Management Program at the Northern Arizona University in Flagstaff. During the next four years, he worked during the summers and winters for the company and continued his studies until graduating in 2009.
He immediately began working full time as a Project Coordinator. Five years later, he became a Superintendent, and in 2019 he moved up to Vice President of Operations. This involved oversite of the project superintendents and carpentry staff as well as coordinating client relations once projects were completed. He has worked on a range of projects including bathroom remodels, full renovations and custom homes as large as a 20,351-square-foot hillside Paradise Valley residence.
With unparalleled dedication and skill, the La Casa Builders team offers its experience and expertise to complete a successful design and building process –– reducing the stress and increasing the joy of building their clients' dreams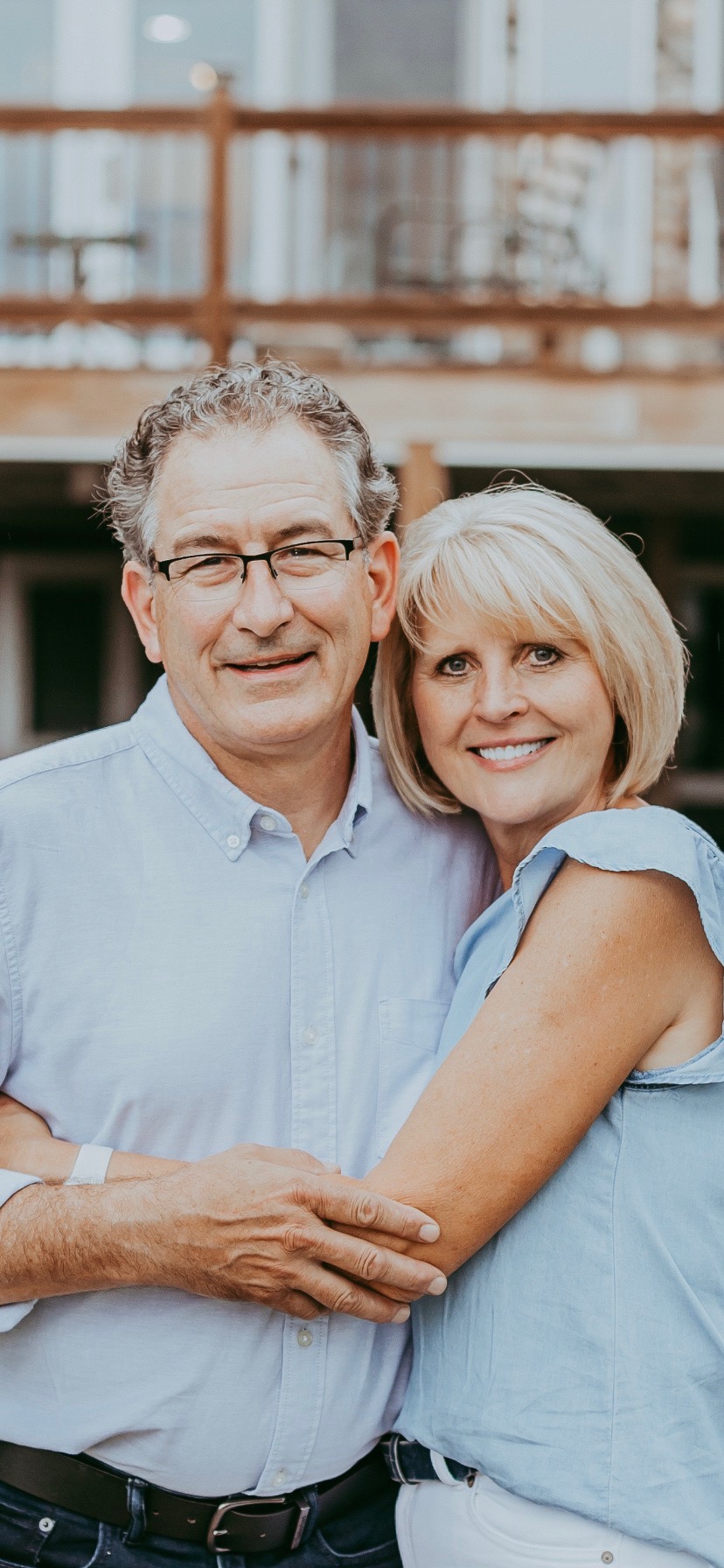 Build Green
La Casa Builders is proud to incorporate green building standards into the planning and construction of our homes to minimize energy consumption as well as improve the health of those who live in them. Our two most recent examples of Green Homes can be found in the Gallery section of this website under "Mediterranean" and in the Build to Suit section under "Desert Highlands". Both homes are built to all Scottsdale Green Building Program specifications.
The Green Building Program has been developed to help reduce the environmental impact of residential, commercial, and industrial building across our nation. La Casa makes every effort to help our clients choose the most energy efficient heating and cooling systems as well as insulation, airtight ducts, air filters, lighting, appliances, and plumbing fixtures designed to reduce negative environmental impact. Efficient placement and use of doors and windows with high performance glass can mean savings in energy use as well as utility bills. A green home uses less energy, water, and natural resources, creates less waste, and is healthier for the people living inside.
For more information on our Green Building Program, please contact us.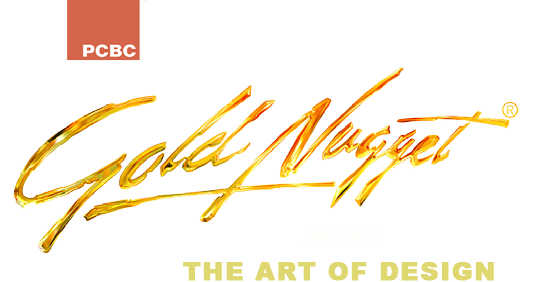 La Casa Builders wins the Award of Merit at the 2007 Gold Nugget Competition
Scottsdale, Arizona
June 1, 2007
La Casa Builders Inc. emerged as the winner of the Award of Merit in the category of Best Custom Home over 10,000 square feet at the Gold Nugget Awards last night. The Gold Nugget celebrated Grand Merit Award winners in San Francisco at a gala attended by more than 800 real estate professionals. Celebrating its 44th year, the Gold Nugget Awards is the premier event of the PCBC, the annual trade show and conference of the Western building industry. This award honors design and planning excellence from 14 Western states and all international countries, and its 2007 winners flag emerging trends in such development areas as green and sustainable design, mixed-use, seniors and affordable housing, specialty designs, site and land planning, and a broad range of custom, detached, and attached new home designs.
Gold Nugget Awards judges selected the 2007 honorees in a three-day evaluation of 577 entries. Grand Award projects were from Arizona, California, Colorado, Nevada, Utah, and Washington in the U.S. International honorees were from China and Japan. These honors were chosen from a pool of Merit Award winners that included also projects from Hawaii, Texas, Australia, British Columbia/Canada, and Puerto Rico.
"I believe the level of quality in the construction of a custom home directly impacts the success of the design," said Tim Larson, President of La Casa Builders. "We take great care to adhere to strict standards of excellence in every facet of the construction. This award coming from PCBC is a great acknowledgment of our dedication and performance in this industry." PCBC sponsors the Gold Nugget Awards, the oldest and largest program of its kind in the United States. BUILDER magazine, the official publication of the National Association of Home Builders, is the principal Media co-sponsor. Circulating to more than 200,000 industry professionals, BUILDER covers the nation's building and development news and will feature selected Gold Nugget winners in an upcoming issue.
Awards & Recognition
Phoenix Business Journal Top Custom Home Builder
2011, 2012, 2014, 2015
Award of Merit Gold Nugget for Best Custom Home over 10,000 square feet
2007
The Arizona Contractors Association Safety Vanguard Award
2002, 2004, 2005, 2006
La Casa Builders Reviews
Remodel I feel very lucky to have found La Casa Builders. We decided to do some remodel work on our Scottsdale home. We live in Oklahoma City so the project required a company we could depend on during our absence. The original project grew in size and scope. La Casa and Tim Larsen were terrific to work with. They stayed on budget, provided terrific on site supervision, managed all the sub contractors and remained flexible as we added several things to the project. La Casa is a professionally managed, dependable, reputable company and I am happy to provide them a reference. Vince Orza
Vince O.
10/22/2019

La Casa Builders Rocks!! We purchased a 40 year old horse property that needed some love for a multi-generational family to live!! La Casa Builders was referred to us, and we where so lucky to have had Tim Larson and his awesome team to take it on! Since we had never took on any type of home renovation Tim and his entire staff worked diligently with us on the rebuilding process from design to final delivery. Everyone that Tim brought into the project took such great pride and care in what they where doing. Thanks to Tim for bringing in George who over saw our house project. It could not have been without the La Casa team. Thank you for making our vision a reality!! Can not wait to do the Casita!
Tieche H.
10/22/2019

I have worked with La Casa Builders on numerous projects and find their skill, knowledge and professionalism to be superior. The owner Tim Larson and the entire team are respectful of their clients budgets and timelines. They work well with design professionals both architects and interior designers to manage questions and concerns both in the field and with the contract documents prior to building. They are resourceful, honest and have an "open book" policy. I would highly recommend them for custom residential projects.
Elizabeth Rosensteel
10/22/2019

I have been a subcontractor for La Casa Builders, Inc. for several years. They have been one of the most professional Luxury Home Builders I have ever had the pleasure to work for. I have learned in this business, the respect a General Contractor shows their subcontractors and vendors comes to fruition with a home completed in a timely manner and exceptional craftsmanship.
Joe Henkemeyer
10/21/2019

La Casa's Performance Is Exceptional! La Casa completed a major remodel on our current home which was more than 25 years old and had been remodeled several times – not always well. Tim Larson and the La Casa team were terrific. We stayed on budget – except for things we added to the scope – mostly because of Tim's discipline. Most importantly, even though the job was completed several years ago, Tim and his crew continue to provide an outstanding concierge service and are available to assist us with everything from routine maintenance and minor repairs, to significant projects to keep our home special. We loved the experience so much we have La Casa working on our next home!
Charley & Cathy F.
10/22/2019

Great work and great responsiveness through the whole project We did a significant remodel on a 20+ year old home. Tim was very helpful min making recommendations on different options. His team performed on time and on budget. Most important to us as we were not there for the work, they communicated what was happening throughout the project. Very pleased with the process and results.
George G.
10/22/2019

We currently live in California, so when we found the right home, it was imperative that we found a team that we could work well with, no matter the distance. La Casa Builders gave us a fantastic foreman (thanks Rick) who had good communicate skills (phone calls, text, emails, pictures, FaceTime) and was responsive when we had concerns. Working with Tim Larson and his entire team at La Casa Builders met and exceeded our expectations. It was a very positive and collaborative experience!
Kathy Brenner
10/21/2019

Could not have been better I have worked with many many contractors over the years doing several remodels from small to large. I would rate LaCasa as the very best. From the workers to the job they did, it was first rate all the way around. I would work with them again and would recommend them with out any hesitation.
Cynthia A.
10/22/2019

Tim, Merry Christmas to you, your LaCasa team, & to your family. Mark & I truly enjoyed working with you & your team. You are great & gave us tremendous guidance the entire way. Thank you, thank you, thank you. We love our home even more than we hoped! We wish you and all a very happy 2020.
Terri & Mark D.
12/15/2019
From Dream To Reality Choosing a contractor to build or remodel your home is not to be taken lightly. We chose La Casa Builders because we knew their fine reputation in everything that matters: experience, quality, integrity, excellent subcontractors, topnotch supervision, and consistent follow up. From early on in the design phase through each phase of construction we enjoyed a great working relationship with our builder. The end result speaks for itself: our dream home come to life. Thank you, La Casa!
Debra L.
10/22/2019

Major renovation La Casa did an extensive interior and exterior renovation to the home we purchased in Paradise Valley. The project took close to 1 year to complete. We found all the La Casa Team to be highly qualified and driven to ensure that we were satisfied with the completed project. We would definitely use La Casa for future projects and recommend them for renovations or new builds. Thanks Tim!!
Ron G.
10/22/2019

The most professional builder that we have had the privilege of working with. The entire team was welcoming and professional. They work hard. Phone calls are returned promptly and they take the time to teach you about their work when asked to. Tim surrounds himself with great people that all believe that things need to be kept to the standard of expectations of the client. They did what it takes to make things right for us. Definitely a 5-star group.
Dan Moseley
10/01/2018